We got back last night about 10pm-ish. (that's ohio time)

Oy. It was one heck of trip!!

The trip down (Nags Head, North Carolina) took 13 hours, because of all the stops due to these two!


Now Owen wasn't really sure what to think of the ocean, and cole wanted nothing to do with it. He was happy throwing his sand toys everywhere.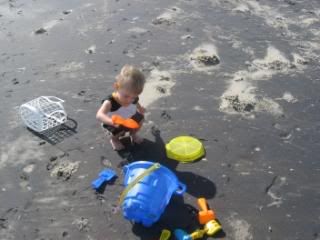 The weather was INSANE! We got there on a saturday and until thursday it was hurricane winds. Cole wasn't having the beach at all. So we played inside for awhile. (yes, the house had arcade games that we could barely peel the kids away from!)


Now on one of our nights of drinking, (yes, the kids were sleeping, geez) we went crabbin'. (like clubbin' but crabbin', ha. nevermind) This man here, aka my hubby, was the main source of our entertainment. He loved to chase him some crabs.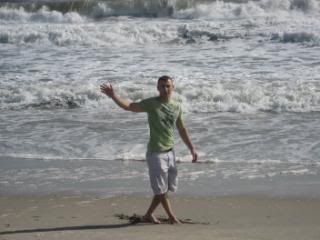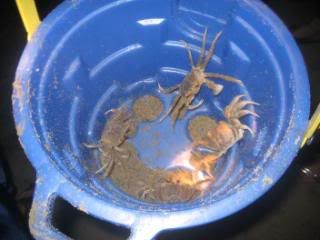 Then we hit up an aquarium. (don't mind the glare, the sharks were getting out of hand- had to keep them in line) And threw in a lighthouse.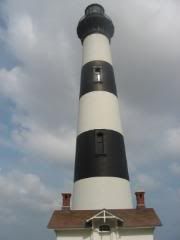 Here's the gremlins. Yes, I admit, they're beyond weird.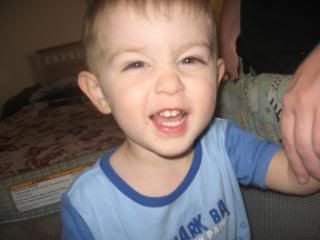 Oh, and that crazy weather? Here's some pictures of that and some dumbass who drove his truck on the sand up in Hilton and got smacked by a wave. That's when he said 'Buh-bye truck' cuz it was gone, it ended up done in Kitty Hawk.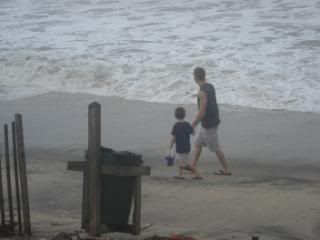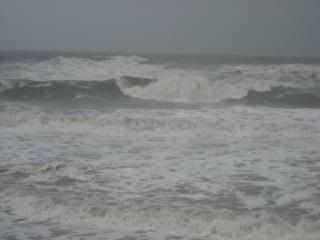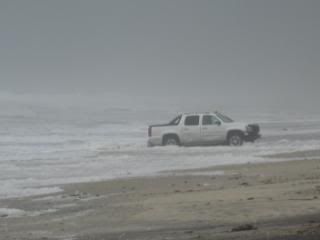 Found out that my son is an entrepreneur.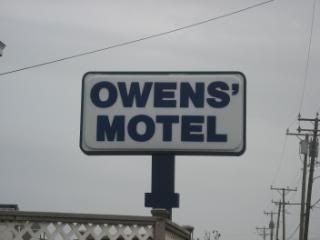 One more evening of fun drunkeness. (we went with my good friend Stacy and her crazy hubby)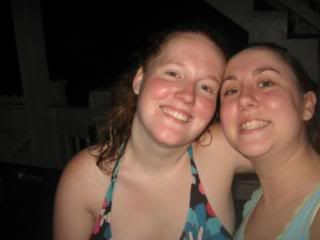 We had ONE beautiful day, on friday, for the beach. (oh, buddy, I got crispied)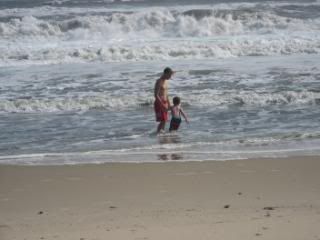 And the trip home was just as long. 12 hours back to Ohio with 5 Disney movies.(thank you brother-in-law for letting us borrow the portable dvd player!!)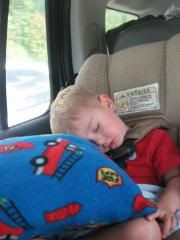 Vacation is awesome, but it's good to be home!!

(for some reason my spell check is not working, please be nice if I butchered a few (dozen) words! Thanks!)