I had taken part in an auction where the proceeds went to the Susan G. Komen Foundation for Breast Cancer.
Lex was auctioning off her beautiful jewelry that she makes herself!! She raised $140! That's awesome!
(she also did my blog-makeover!)

This is what I 'won'! It just came in the mail today!!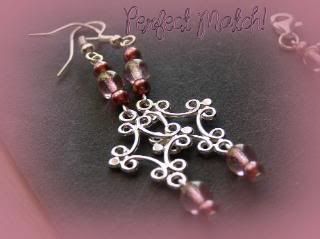 *squeeee* (that's my excited squeal)

I'm honestly very grateful for Lex. She's a great woman with amazing talent!


You need to go visit her over at
Indelible Creations
, she's doing a great price at Christmas blog makeovers!
Thank you Lex. I really appreciate you taking your time for an awesome cause. You are a very talented woman!
(*extra thanks for the extra! they're beautiful!)