I'm seriously going to pull my f*#@$ing hair out.

Trying to get Owen to go to school yesterday was horrid. He screamed and cried for 45 minutes telling us that he didn't want to go to school. I straight told him, you don't go to school you get to sit on your bed ALL DAY with no toys or t.v.

I finally got it out of him (10 minutes) before we had to leave, that he didn't like the projects they were doing. He wouldn't tell me what kind, because of course he couldn't remember. He said they were too hard. I told him it was alright to raise his hand and ask his teacher for help. He told me that she said it was for him to do all by himself. Then do it as best as you can.

Today, we have flag football practice. He was so excited to sign up, and all that stuff. He was sobbing AGAIN because he didn't want to go. The past 45 minutes was f*%#ing torture to all of us. I told him you wanted to sign up and play, so you're going to do it. We do not quit, you finish out the season. 'mommy, i already know how to play!'

Are you kidding me?

I tried to explain that it's awesome to learn something new each day/practice, because that how you become great at something. I even tried to explain how the Browns (kid loves him some Browns football) have to practice so they can learn new plays and become better.

Didn't work.

I'm stuck. This is not my kid.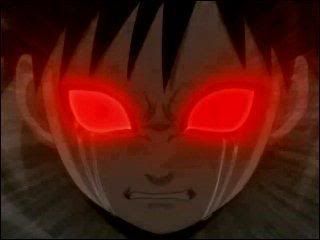 I don't who stole mine and replaced him with this demon child, but I want my Owen back.

Words of wisdom, anyone?