Conversation between Owen and I after I pick him up from school (last week)

O: Can I have Haley *lastnamehere* over to play tonight?

Me: Not tonight, mommy has to work.

O: I want her to come over.

Me: I don't know Haley's mommy and daddy. Maybe after I meet them, and talk to them, maybe we can meet at the park or something.

O: I know her. Haley *lastnamehere* (like knowing her last name means anything *eye roll*

O: 'Bye Haley!' yelling over to the swings

Me: Oh, that's Haley! She looks like a nice girl.

O: She my girlfriend.

Me: Girlfriend?


Haley: 'Bye Owen! I love you!"

Me: (WTF?!)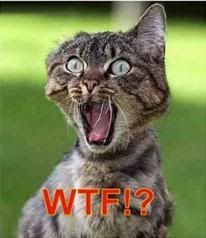 O: Mommy, why did she say that?

Me: I think she was just playing (not knowing what to say)

O: She's my girlfriend and I'm her boyfriend.

* now I'm sure what you mothers of boys would say to this. I was thrown for a freaking loop here. WTF?! I have to explain why he can't have a girlfriend???

Me: Now what would you do if she kissed you?! EW!! Girls have different germs than boys, and you don't want those germs

(gimme a break, it was the first thing that came to mind)

O: Ew.

Me: You can be friends with girls, but you don't want a girlfriend until you're WAY older!

O: Okay, mommy.

If I see this: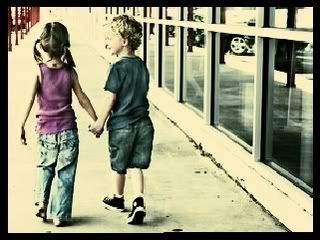 I may turn into this:



*think I just developed a few dozen more grey hairs and need a drink NOW.